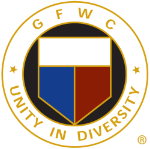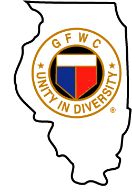 Zion Woman's Club was established in October, 1907. The club officially celebrated its 100th anniversary in November 2007, at which Jackie Pierce, GFWC International President, was the special guest. Club President, Anne Miller, was presented the commemorative 100 year plaque at the GFWC Illinois State Convention held in May, 2007, by State President Nancy Lee and State Junior Director Shelli Fehr.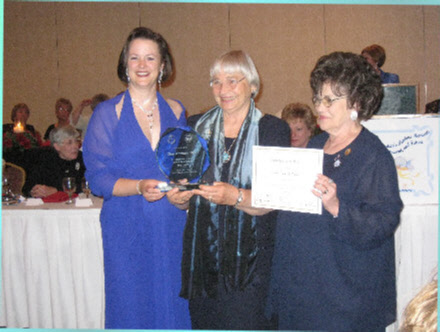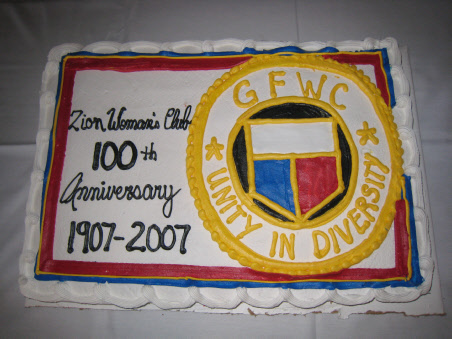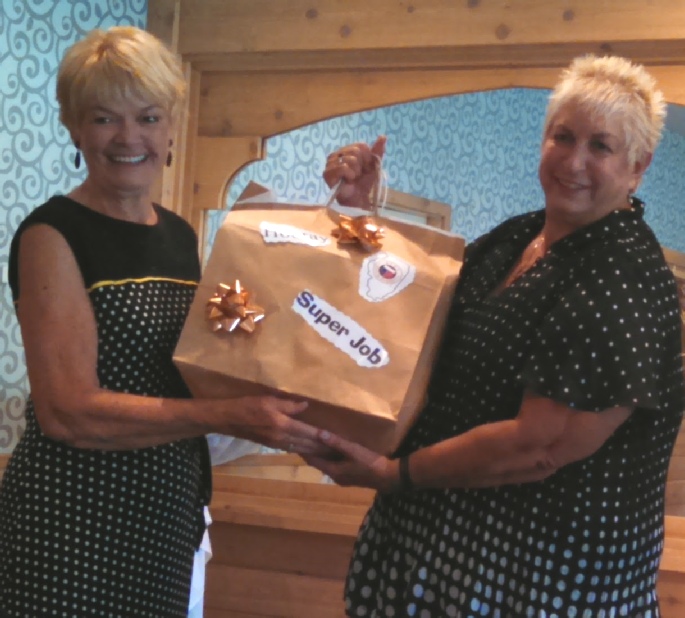 In 2012-2014, Marty Butler served as 10th District President.
She was presented with her scrapbook/picture album at the luncheon honoring her service.
Presenting the scrapbook is Karen Erb, GFWCIllinois.org
Website Coordinator and 10th District Historian.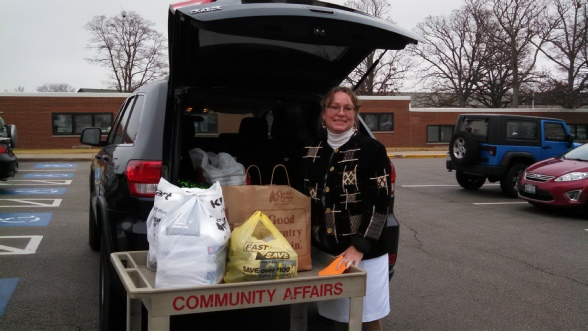 GFWC ZION WOMAN'S CLUB MAKE SEVERAL CLOTHING DONATIONS
In late 2014, members of GFWC Zion Woman's Club have made significant clothing donations to the veterans who are residents at the Great Lakes VA facility and to two area school districts.
I
In November, members donated 231 pairs of white socks which were delivered to the VA by the club's Public Affairs Chairman, Janice Albrecht, shown above unloading the bags of socks from her vehicle.
In December, members donated mittens, gloves, hats and scarves which were distributed to Beach Park and Zion Elementary School districts for children in need. Receiving the donation at Elmwood Elementary School in Zion is Principal Deirdre Garnett (center) pictured with club members Joni Marlowe (left) and Claire Erickson (right).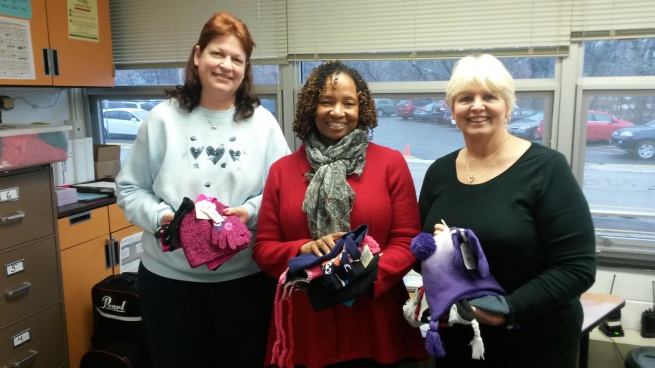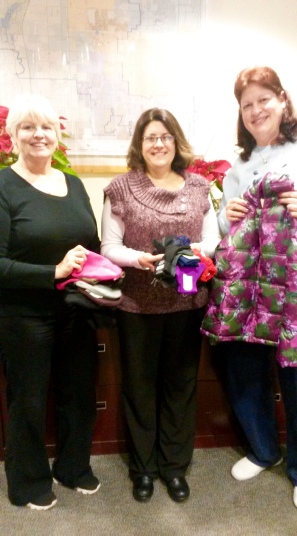 At Beach Park District #3, Shelly Adams, Administrative Assistant to the Superintendent (center), receives the donation from Claire and Joni.